LITERATURA EXTRANJERA & CO.
Sherlock Holmes & Literary Unlimited
Irene Carretero Márquez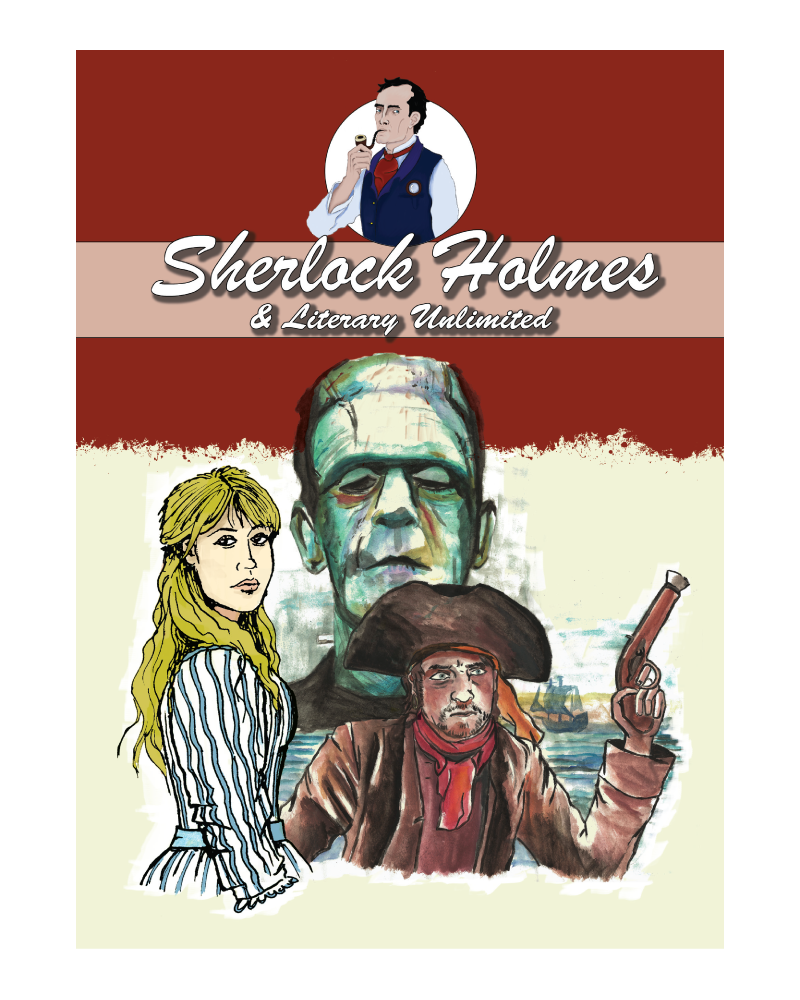 ISBN: 978-84-16197-54-5

Precio: 11,90€
This book introduces some os the most important characters in English literature, including John Silver, Tess, Frankenstein and Sherlock Holmes. The most famous fictitious detective of allthe times is Sir Arthur Conan Doyle´s Sherlock Holmes. Holmes doesn´t solve cases in order to help the police; he does it for having his mind entertained, because he loves intellectual challenges... John Silver is an old peg-legged pirate (or "gentleman of fortune", as he prefers to be called). He is the quartermaster of the Hispaniola (he handles the ship´s food and drink during the voyages). The protagonist of Tess of the d´Urbervilles is a young and beautiful 19th century girl who lives with her family in a British village called Marlott. After a happy childhood in Geneva, Switzerland, Victor Frankenstein went to the university to study natural philosophy and chemistry. Since he was a little boy, this character had a great curiosity about the hidden laws of nature and the secrets of heaven and heart, and after seven years of research, he became convinced that he had found the secret of life...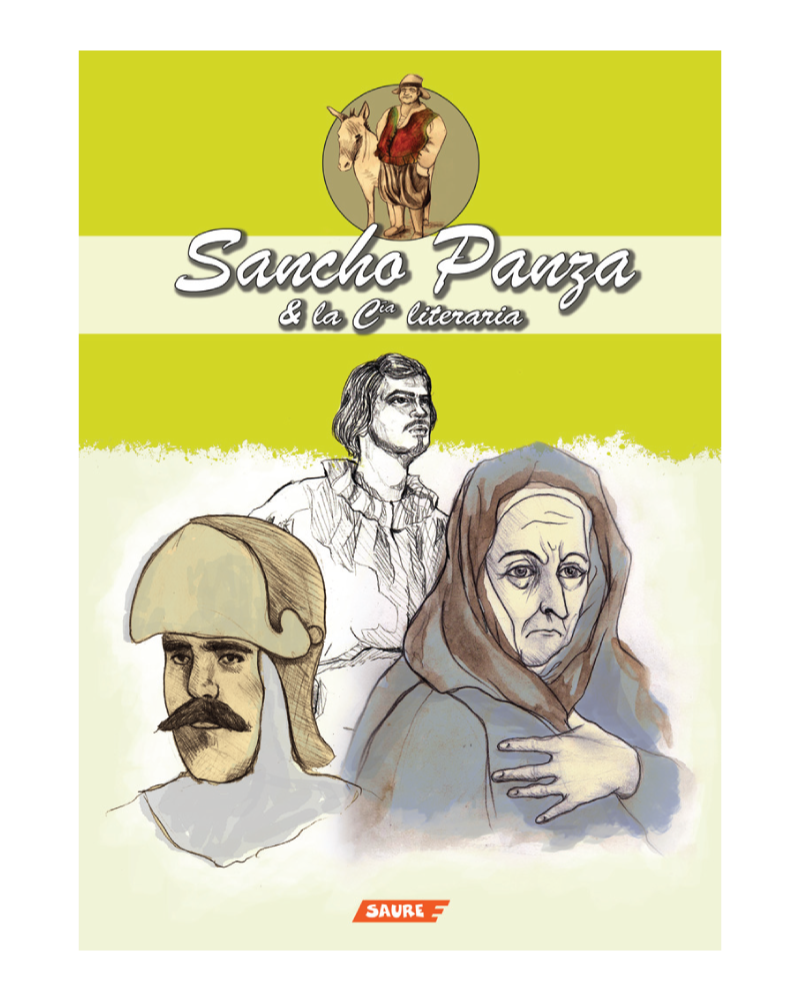 ISBN:  978-84-16197-55-2

Precio: 11,90€
Este relato junta algunos segmentos de la historia de nuesta España, entre ellos los de Amadís, Sancho Panza, La Celestina y Don Juan. Las historias de Sancho Panza, un escudero imaginario inventado por Don Quijote, se encuentra también en este libro. Amadís, que vivió en el siglo XIV, hijo ilegitimo del rey Perión de Gaula y de la princesa Elisena de Bretaña, fue abandonado y se enamoró de una princesa. La vida de Amadís tuvo muchas intrigas, amores, raptos y el gusto por las caballerías. Amor imposible o destino trágico, son las posibles representaciones que nos presenta José Zorrilla en su libro Don Juan Tenorio. El único objetivo de Don Juan es disfrutar de la vida en total libertad sin hacer caso a ninguna regla o moral ya sea de origen humano o divino. La Celestina es el nombre con el que se popularizó la "Tragicomedia de Calisto y Melibea", exponentes de un loco amor que les llevará a la ruina.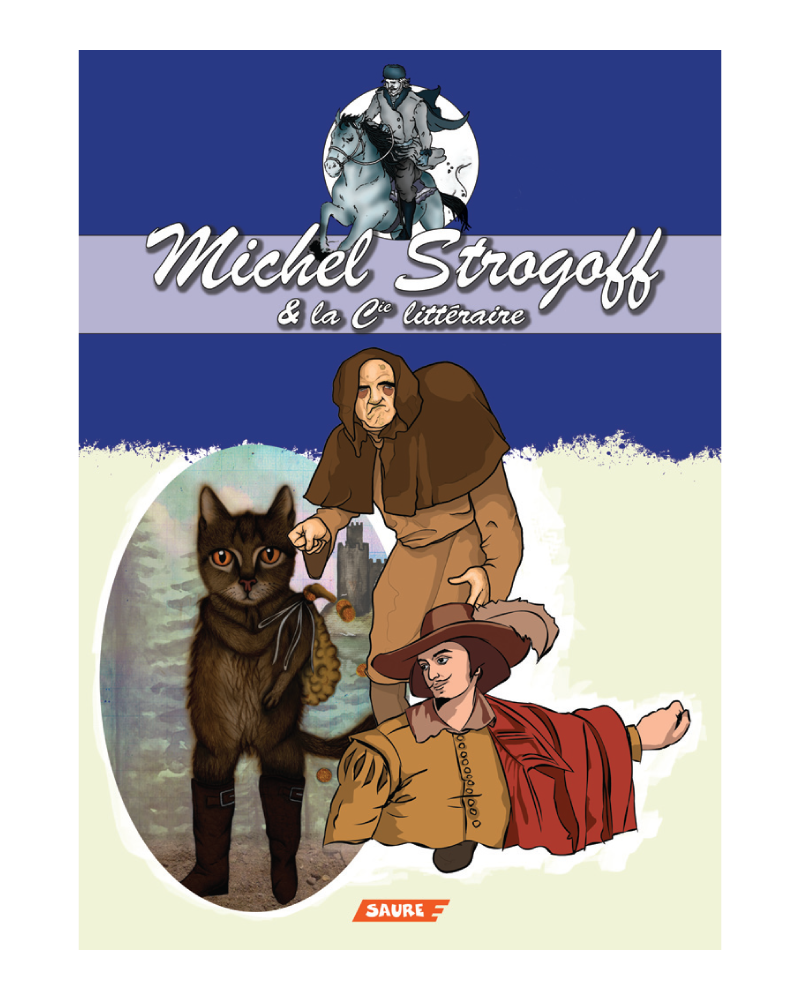 ISBN: 978-84-16197-53-8

Precio: 11,90€
Cet ouvrage présente cinq personnages de la littérature française, tels que Le Chat botté, Ruy Blas, Quasimodo, Sganarelle et Michel Strogoff. Jules Verne relate les aventures de Michel Strogoff, tout au long des 5.000 kilomètres qui séparent Moscou d´Irkoutsk. Son parcours est semé d´obstacles. Victor Hugo nous conte l´histoire de Ruy Blas, un humble serviteur amoureux de la reine d´Espagne. Don Salluste, son maître, veut se venger, après avoir été chassé de la cour par la reine. Il utilise -ruy pour salir sa réputation. Nous découvrons une autre histoire de Victor Hugo, NotreDame. Hugo nous présente la vie d´une gitane d´une grande beauté. Deux hommes très différents l´un de l´autre tombent amoureux d´elle. Esmeralda sera exécutée sur la place de la cathédrale et Quasimodo l´accompagnera. Le Chat botté est un livre écrit par Charles Perrault. Le chat constitue l´héritage laissé à Benjamin... qu´il llait manger, tant il avait faim. Sganarelle est un personnage comique très réaliste. Molière avait une prédilection particulière pour celui-ci.Il l´a interprété toute sa vie.